Information Technology Group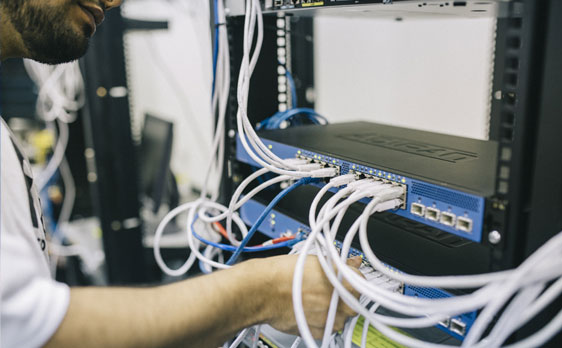 The Michigan Electric Cooperative Information Technology (MECIT) group is a group of IT professionals from cooperatives around the state of Michigan.  Through collaboration, the group looks to improve the integration of technology and security into cooperative business processes.
The MECIT group is open to all Michigan co-op employees who have IT responsibilities within their co-op.  A leadership committee provides ownership and governance over annual meetings and events that are setup to benefit the group.
The MECIT group is governed by a leadership committee consisting of a chairperson, vice-chairperson, and an at-large member. The vice-chair is elected by a vote of all group members at the annual fall meeting. As the vice-chair's 1 year term ends, he/she shall serve a successive 1-year term as chair, and a new vice chair is elected by the group. Upon completion of their 1 year term, the chairperson then becomes the at-large committee member, helping transition duties to the new chair and vice-chair.
Chairperson:
Responsible for hosting the group's annual fall meeting. This includes scheduling, soliciting topics from the group, arranging speakers, setting up accommodations for the meeting and hotel, and keeping the group informed of the meeting status
Vice-Chairperson:
Assists chairperson in developing agenda for annual fall meeting
At-large:
Assists committee in transition to new roles
Assists in planning/coordinating of annual fall meeting
Networking & Professional Development Events
The MECIT group meets in person at the annual InfoTech meeting every fall. The group also communicates regularly via an email distribution list, collaborating on all technology and security issues our co-ops are facing.
InfoTech
(Date/Location TBD)
The MECIT Group does not collect annual dues. The hosting co-op generally covers any costs incurred for the annual meeting that are not covered by sponsors.
Mark Britton, Chairperson
Midwest Energy and Communications
Steve Weaver, Vice-Chairperson
Cherryland Electric Cooperative
Jim Bennin, At-Large
Cloverland Electric Cooperative