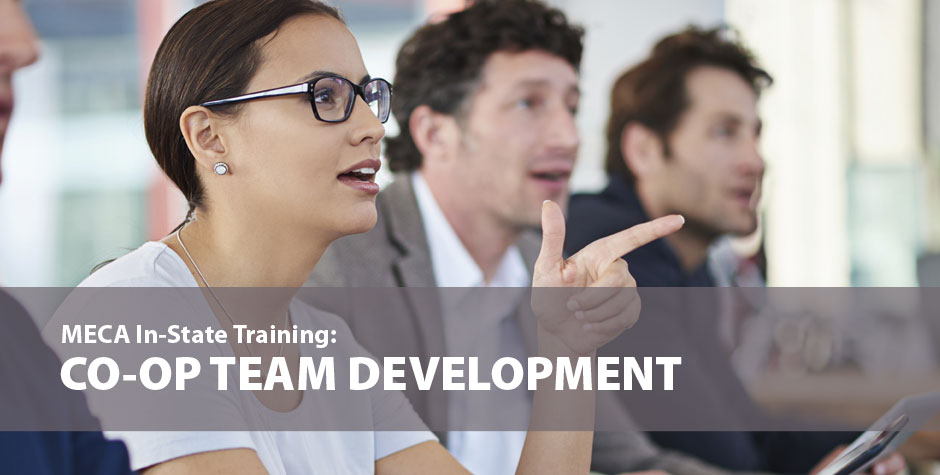 This interactive training workshop is designed to empower front-line co-op employees. Topics covered in this session include:
This course provides a framework to separate people from problems, focus on their interests and generate and evaluate options. Participants will learn how to resolve conflict without eliminating the creative tension that can benefit the cooperative. They will assess their own response to conflict, and gain an understanding of the other personality types they'll encounter on the job.
A great attitude is important, but difficult to observe and measure. Participants will focus on performance by learning how to develop job-related behaviors designed to improve productivity, morale and safe work practices.
Co-op employees represent the cooperative on the job, and in the community. Participants will gain an understanding of acceptable workplace appearance, communication etiquette, basic time-management skills, and behaviors that are better left to social relationships.

Our instructor, 
Bryan Singletary
, is president of Practical Energies, Inc. Bryan is a leading industry consultant, specializing in employee development, succession planning, key accounts management and customer service.
DATE: Aug 1-2, 2016
LOCATION: Cadillac, MI
FACILITY: Wolverine Power
SESSION FEE: $75
REGISTER ONLINE
Call 231-775-9947 or click here for accommodations at Evergreen Resort in Cadillac. Ask for the MECA room block ($75/night +tax). Reservations must be made by July 22, 2016.