A recent report reveals the substantial economic influence of electric cooperatives in the United States, showcasing their significant contributions to job creation, income, and overall economic growth. This analysis, titled "Economic Powerhouses: The Economic Impacts of America's Electric Cooperatives," also highlights the impact at the state level, over a five-year period, with impressive numbers calculated for Michigan.
"Our state's electric cooperatives power 300,000 homes, businesses, and farms in 60 of the 83 counties across rural Michigan," said MECA President Craig Borr. "Co-ops are a massive economic engine statewide, as well as in their local communities."
The state impact numbers speak for themselves. Electric cooperatives in Michigan support approximately 7,388 jobs each year with $5.3 billion contributed to the state's Gross State Product (GSP).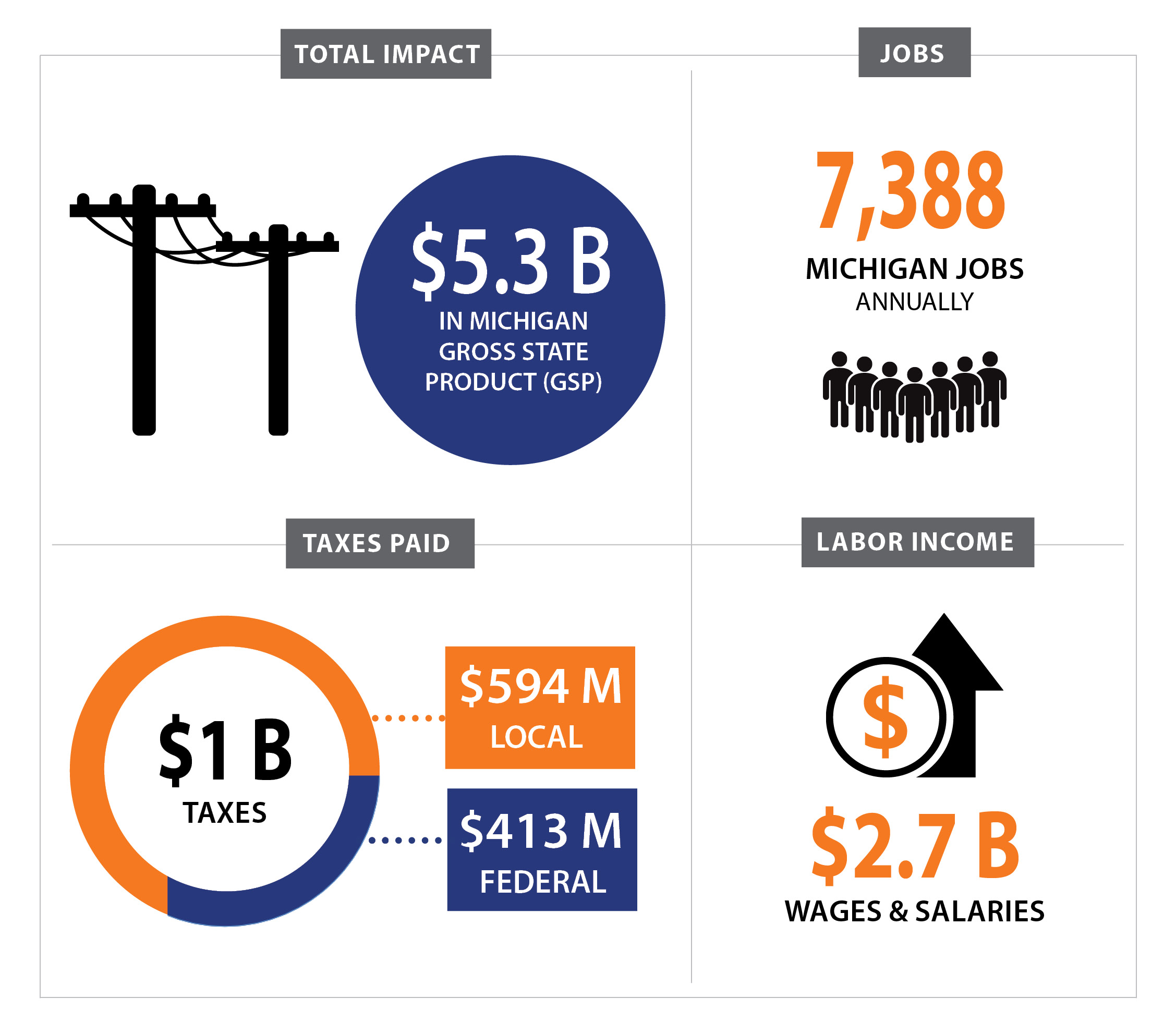 However, there are broader implications to these numbers, which reach beyond the direct impact of labor income and paid taxes. Indirect economic impact can be seen in everything from supply chain and suppliers to employee spending and community involvement.
The report identifies cooperatives' role as economic engines in their communities, their commitment to supporting long-term community success, as well as substantial investments in grid modernization, renewables, and broadband networks to reach rural members. The findings show what those in the cooperative community have always known – there is nothing more impactful and powerful than a mission that focuses on people, not profits.